Flames Unveil Retro Uniform
Today is an exciting day because now, with the Flames unveiling their new alternate uniform, it'll be like a blast from the past when they play teams like the Islanders, Blackhawks, Canadiens, Penguins, etc. It'll look like a game from the 80s or 90s.
Or, you know, a game from 2 years ago.
*sigh*
Today the Calgary Flames unveiled their
old
new
alternate
retro uniform, and it's their original design, which they later brought back in Reebok Edge form for various times from 2009-17, and now it's back in Adidas form.
— Calgary Flames (@NHLFlames) September 21, 2018
I mean, don't get me wrong, it's definitely a nice jersey in a vacuum, and I love the color in it. But as nice as it is, it's just hard to be excited over something we've seen so recently, and something that we've seen coming for a while. I think a lot of us are just tired of seeing the same jerseys again and again. Based on some of the replies to that tweet, it seems like even Flames fans
want
something
different
. Though, that something different
appears
to
be
another
jersey
we've seen before, but at least this time it hasn't been in the past decade.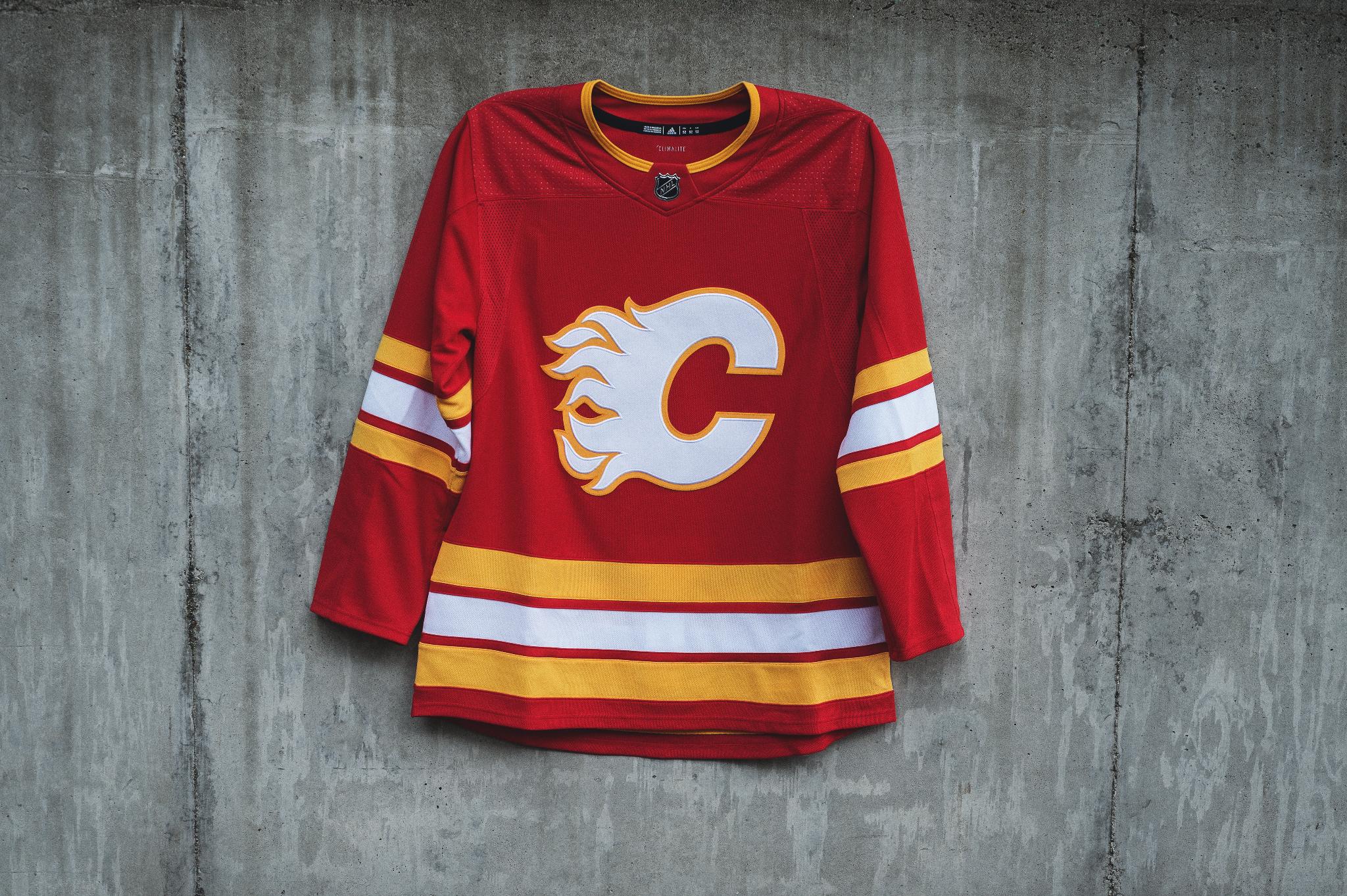 via Twitter: @NHL
Overall, I guess it was a decent choice. It will be nice to see this bright, colorful, classic design as opposed to that thing they use now. As much as I ripped on this whole throwback fad earlier, I don't think I would mind this set being adopted as their full time home and aways. And I also don't think I would be annoyed at this being brought back if half the league wasn't doing it too. So it's not really the Flames fault, it's just the combination of everyone doing it.
What do you guys think? Was this the right move or should the Flames have gone with something new (or a
different something old
, like the fans seem to want?) Let us know in the comments or on our social media channels!
Flames Unveil Retro Uniform
Reviewed by
Bpoe
on
September 21, 2018
Rating: